This page was last updated on: October 22, 2016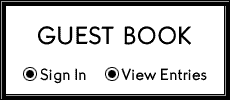 "When we are not devoted to serve the People, we cannot have the right to ask for the favors from the nation."

H.I.H. Prince Nhiep Chinh NGUYEN-PHUC Buu Chanh of Vietnam

The Arms of the Grand Master

of the Imperial Order of the Dragon of Annam.

Welcome to the official English language website of the Imperial Nguyen Family of Vietnam. This website is authorised and approved by His Imperial Highness

H.I.H. Prince Nhiep Chinh NGUYEN-PHUC Buu Chanh of Vietnam

Prince Regent

Duke of Kien Hoa

THE IMPERIAL NGUYEN DYNASTY

GRAND MASTER OF THE IMPERIAL ORDER OF THE DRAGON OF ANNAM

Chancellor of the Order of Dragon of Annam

Colonel Tran Van Ba

(Former Colonel-in-Chief of Emperor Bao Dai's Imperial Guard)

Historians:

Ba Tuoc Nguyen Phuc An Ton

Member of Great Honor of The Nguyen Dynasty

Nam Tuoc Nguyen Phuc Trung Chinh

Member of Great Honor of The Nguyen Dynasty

Please mention site

name as subject line

HIH Prince Buu Chanh and Buddhist Venerable Thich Quang The, on the occasion of the restoration of the Order of the Dragon of Annam

DATED: 30 October 2002 / September 25,

Year of the Horse

OTHER OFFICIAL

LANGUAGE SITES